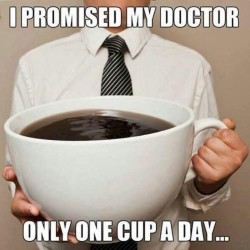 In last week's blog post, I talked about dangling participles, one of the categories of misplaced modifiers. Misplacement of the word only can also be described as a misplaced modifier. A modifier is something that describes or somehow changes something else in the sentence. Modifiers are generally either adjectives (modify nouns and pronouns) or adverbs (modify verbs) or some other grammatical structure being used as an adjective or adverb.
The word only is sometimes an adjective (only child) and sometimes an adverb (I only danced in my last play; I didn't sing.)
The placement of only in a sentence can really change the meaning of the sentence, as you will see in the series of sentences below. However, most of the time, the placement of only is not a problem at all. There is one common misplacement of only, and it is extremely common and usually is not even noticed. (Yes, I notice it much of the time, but it usually doesn't really affect anyone's understanding of the sentence.) But first, look at these sentences, all with only in a different place, giving each sentence a completely different meaning
Only Judy kicked her friend in the leg. (Modifies Judy. No one else kicked the friend, just good old Judy.)
Judy only kicked her friend in the leg.(Modifies kicked; she kicked her friend, but she didn't do anything else to her.)
Judy kicked only her friend in the leg. (Slightly different meaning: Judy didn't kick anyone else, just her friend, thank goodness!)
Judy kicked her only friend in the leg. (Modifies friend; no surprise this was her only friend.) 
Judy kicked her friend only in the leg. (She didn't kick her anywhere else.)
Judy kicked her friend in her only leg. (Modifies leg; poor friend.)
Now, no one is going to say Judy kicked her only friend in the leg, when he or she really means Judy kicked her friend in her only leg.   However, there is a sentence in that list that is often used instead of the one that is really meant. Can you find those two sentences?
The answer? Sentence #2 is often used to mean Sentence #5. The person saying it would emphasize the word leg, and it would probably sound OK to many people (yes, you're right; not to me…)
Here is another similar example:
I only have five dollars.
The correct way to phrase this is I have only five dollars.
Only goes with the five dollars, not with have.
Another similar word is almost. Check out these sentences:
We almost made ten dollars.
We made almost ten dollars.
Although many people would say or write the first sentence when they actually mean the second sentence, they have different meanings. In the first sentence, you may have been selling a book for $10. Someone was very interested in the book and nearly bought it, but they didn't. So, you didn't make any money. But since they almost bought it,  you could have made ten dollars; in other words, you almost made ten dollars.
In the second sentence, you actually did make some money; you made almost ten dollars. So, perhaps you made $9.99!
Although many times no one will notice the placement of only or almost,  and will assume the intended meaning anyway, you might want to add this to your bag of  grammar tricks!