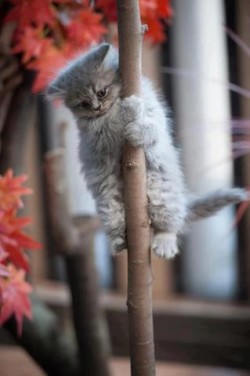 Irregular verbs are everywhere. Why, I could do a blog post on those alone! An irregular verb is one that does not form its past tense by adding -ed. You can probably think of many such verbs: run (ran, not runned), swim (swam, not swimmed), build (built, not builded), and a host of others too numerous to mention.
What about the verb "hang"? Actually, this verb is both regular and irregular because it has two past tenses. 
Today, I am hanging a picture on the wall.
Yesterday, however, I hung the picture on the wall.
And many times in the past, I have hung pictures on the wall.
However, the regular past tense, hanged, also exists. Hanged is used only when you are talking about someone in a noose or other hanging device!
The mass murderer was hanged yesterday. (not hung — although he may have been that too!)
So, to sum up, you have hung a picture, but you have hanged a man.
Short blog post while I recover from minor eye surgery and cannot see straight! However, I do have some news items I would like to announce here:
I will be featured in the Sonoma Living (I think) section of the Press Democrat on Sunday, June 9. In fact, the story is already on line at this link. Click here.
My novel (published under the pseudonym JoJo Baker is now available on Kindle only, but in a couple of weeks, it will be available on Amazon as a paperback (and possibly on other online retailers as well. Click here.
My new book, The Best Grammar Workbook Ever, will (with any luck at all) be out in the fall (2013).