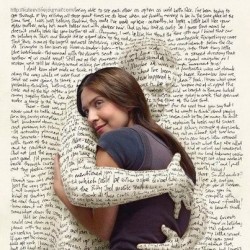 Some weeks ago, I began a series on weird words. Remember defenestrate (to throw someone out the window)? Here is part 2, words beginning in e through h:
 Epeolatry –  Of course, I especially like this one, which means the worship of words. It comes from epos, which means word in Greek, and was apparently coined in 1860 by Oliver Wendell Holmes Sr. The word can be applied to philologists, linguists, or lexicographers. 
The term also has satirical value and is sometimes used to denigrate popular religions or belief systems. For example, one could call Christianity an epeolatric religion because the majority of its teachings hinge on the words of the Hebrew Bible. However, you are unlikely to see the word in any form because it remains obscure.
Energumen – One who is possessed by a demonic entity.
Eructation – Belching; or, the discharge of a volcano!
Floccinaucinihilipilification – The categorizing of something as worthless. (Do not ask me how to pronounce this one.)
Funambulists –  Tightrope walkers. (I get the ambulist part, but the fun??!!)
Gleek –  To joke or jest.
Gorbellied – Corpulent. 
Gound – The gunk that collects in the corners of the eyes during sleep. (Who knew?)
Gowpent – Two hands placed together to form a bowl shape; also, the amount that can be contained in a pair of cupped hands. (Really? There is actually a word for this?)
Grimthorpe – To remodel or restore an old building without proper grounding or knowledge of its authentic character or without exercising care to remain faithful to its original quality and uniqueness; after Baron Grimthorpe, English lawyer and architect, restorer of St. Alban's cathedral.
Hallux – The big toe.
Hircine – Goat-like; also, lustful. (You've heard of canine, feline, equine, porcine – I guess this is the goat one!)
Hoydena – Boisterous, carefree girl; a tomboy. (Kind of like a hyena??)
(Thanks to the Urban Dictionary for the words. )
And – speaking of words, here is a link to help you say Merry Christmas in 150 languages!
Have a joyous holiday and be careful not to get gorbellied!