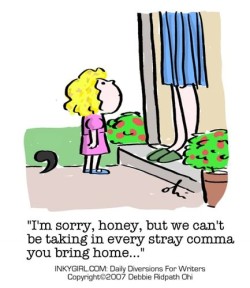 "The Times They Are a-Changin'" The times are always changing, and the longer you have been on this planet, the more change you see. The changes I have seen lean toward more tolerance, less rigidity, and,  you might even say, less "correctness." 
When I was in Brownies, many eons ago, we learned how to set a table correctly. How many of us care about that now? Yet, when we have a dinner party, most of us probably do try to put the fork(s) on the right and the knife on the left. 
I have seen the acceptance of gay marriage, a wider acceptance of what a "nuclear" family is, less strict dress codes in school and in the office, fewer people writing "thank you" notes (or even saying "thank you"), much more leniency in schools,and . . . well, much less concern about correct grammar, which kind of goes along with the trend.
Some people say we don't need grammar rules, as long as we can be understood. Well, can I then come to your dinner party and eat the steak and salad with my hands, as long as it gets into my mouth? Is there no need for "correctness" or "the right way to do things." One might even call it a state of "grace."
In grammar, opinions run the gamut. There are those who say "Why have rules at all? Rules are meant to be broken." They may be the same people who preach getting rid of kids learning the multiplication tables because we now have calculators.  (And dare we even speak about the demise of "cursive" writing?) Some want to get rid of the differentiation between who and whom because it is too hard for people to figure out. Come on, people, remember when we used to walk to school, five miles uphill, both ways . . . in the snow?
Then there are those who stick to the old rules. They are becoming a minority, it seems. I used to be one of them. I am giving way just a little, tiny bit. Sometimes!
Let's get specific. It used to be "wrong" to split infinitives or end a sentence with a preposition. These "rules" are long gone. They made no sense, and it improved the flow of the sentence to break them:
I want to bravely fight for my country. (I still prefer "to fight bravely.")
Whom are you baking the cake for? (For whom are you baking the cake? does sound a little stilted.) However, you can't take that one too far: Where are you at?  is still not a wise choice!
Here are two of the rules in transition now: First, there seems to be some discussion about whether you can begin a sentence with a conjunction (and, so but, etc.). Fiction writers and other creative writers have always done so, but they do have leeway; creative writing isn't the same as business writing. Some people say there has never even been a rule discouraging this. Most people now think it is fine, and often conveys more precise meaning, to begin a sentence with and or so or but.
Example: She went away for three months, leaving her family behind. And, she didn't even tell them she was going! (Yes, you could indeed just have put a comma after behind and made it a compound sentence. I didn't say I was in favor of this!)
The second rule in transition has actually been pretty much changed by now. Even Webster says it is okay. The English language has run into problems because it has no "gender-nonspecific" word for third person singular. We have he for males, she for females, and it for nonhumans. When we use a singular pronoun such as everybody, no one, anyone, etc. (and those are all singular) we run into the clunky "him or her" issue. 
Example: Everyone needs to sit in his or her seat now.  Solutions range from he/she (yuck) to always using he (yuck), to alternating between he and she (nonsensical), or just rewriting the sentence (best solution).
Now it is perfectly acceptable to use their as a singular. Most would say, anyway. 
Example: Everyone needs to sit in their seats now. 
The fact that there is no "gender-nonspecific" word for third person singular has recently become an issue on college campuses for a little different reason: transgender students. Some new words are being invented as third person singular. I joked to my 7th class last year that we should invent such a word, perhaps shis.
As for me, I follow the "cover letter" rule: If I am writing a resume, a cover letter, or anything where impressions of good education and grammar count, I am NOT going to start a sentence with a conjunction and I am NOT going to use they as a singular. The person to whom I am writing might be a stickler for those rules. He or she might not know that I know the difference, but choose to write the way I am writing.
But that's just me.
Listen to The Grammar Diva on KGO 810 a.m. San Francisco – Ronn Owens show