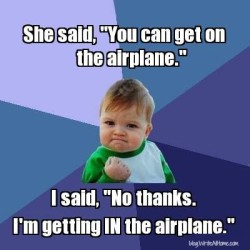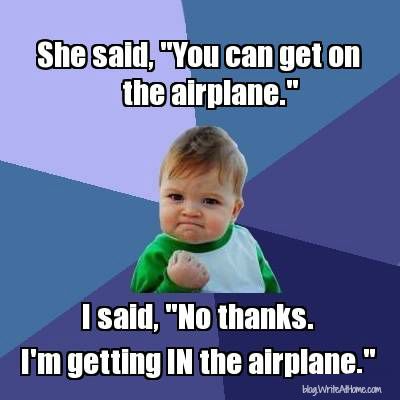 Do you wait in line? Or do you wait on line? Well, if you are in Great Britain, you wait on line, but if you are in America, you wait in line. To me, waiting on line doesn't make any sense — unless I am waiting for my computer to find a website!
On, in, and other (usually) little words like up, at, to, by, of and some bigger words like after, before, within, with, from, below, above, and between (and about a hundred more, including about) are prepositions. They are part of a phrase that tells where, when, or what kind. The use of prepositions can be really confusing to someone trying to learn English. Some phrases are fairly obvious, like these:
I am walking to the store.
Please go up the stairs.
The shoes are under the bed.
However, others are idiomatic, which means they aren't really literal, but because you speak English, you pretty much know which one to use. For example, "It's raining cats and dogs" and "My dog weighs a ton" are idioms. They don't really mean the words that they say, but you get the idea of what they mean. Similarly, some prepositions are idiomatic and just simply go with certain words. For example, I might say, "I am crazy about him." Well, first of all, the whole thing is an idiom, anyway, because I am not really crazy (or am I?). But we know what it means. However, why do we use about as the preposition? It doesn't really make any more sense than saying, "I'm crazy on you," does it?
No wonder, nonnative speakers have such trouble with prepositions:
Is it toward or towards? In England it is generally towards, but in America it is toward. Just a style thing.
If you are the kind of person who uses the word inherent, what preposition follows it? And what is the difference between using it as a noun and an adjective?
The trait is inherent in oldest children.
It is inherent to want to fight back. (actually infinitives)
I have an inherent fear of flying.
Now if you were a nonnative speaker, you might, for that last sentence, say,"I have an inherent fear to fly." We don't say it that way, but why not?
And to continue. . . .
Do you die from something or of something? I nearly died from embarrassment! Or is it of embarrassment?
You live in a city. But you live on a street. Do you live by the ocean or near the ocean? Or on the ocean?
Or what does it mean when you say, "On the one hand…."?  Or is it "On one hand…."? (I don't think it matters)…but you then say, "On the other hand…." and not "On other hand."
Is she sitting on this side of the room or in this side of the room? In a chair or on a chair?
We usually comment on something, but I guess we could comment about something. We make a comment about something.
If we run a red light (which is an odd construction in itself….who is running??), were are in trouble, not with trouble or at trouble.
We then might get our revenge on someone, but not with someone or to someone, or against someone.
Do you work in a company, at a company, or for a company? Or at home? You probably wouldn't work in home.
Do you knock on the door? At the door?
Is it at the beginning or in the beginning? At the beginning of the book. . . .In the beginning, the book. . . .????
It's on Tuesday, but at 2 o'clock, and in an hour.
You wait on your customers,  for your friends to arrive, and at the corner. And sometimes you just wait up!
Here are some idiomatic prepositions that pretty much always go with certain words:
It is different from, not different than. But it's similar to.
You can agree on a plan, but you agree with a person.
You are opposed to something, but in favor of something.
You are in charge of the children, not with or to.
You part with your boat, but you part from your girlfriend.
Something is inferior to something else.
You are involved in boating, but involved with your girlfriend.
And speaking of idioms with prepositions. . . .
It's For all intents and purposes, NOT
For all intensive purposes!
Words . . . gotta love 'em.