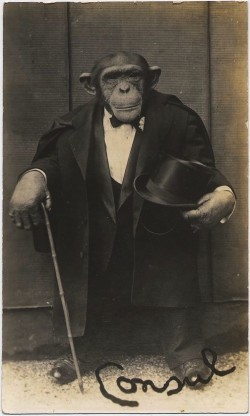 Ready to increase your vocabulary with some words you won't hear every day? I've got some good ones for you — all beginning with I, J, and K.
I
iatrarchy – noun – You have heard of matriarchy, hierarchy,  and monarchy. Well, iatrarchy is a government run by physicians. Good idea or no?? Don't get this one confused with kakistrocracy, which is a "government run by the worst people." I guess you need to figure out for yourself who those people are.
iceblink – noun – Glare in the sky caused by light reflected off the ice. There really is a word for that!
iconomania – noun – Obsession with icons. Stay away from that computer desktop!
idempotent – noun – A quantity that doesn't change when squared. Now, I'm no mathematician, but I think the number 1 falls into this category.
illutation – noun- Mud bath. Try that one next time you go to the spa!
 infucate – verb – To apply cosmetics. I do it every morning! Doesn't sound very pretty, though, does it?
interciliary – adj. – Between the brows. Guess those with a unibrow don't have any interciliary space!
ishies – noun – What a cute word for hip joints! If your ishies  hurt, you might need them replaced!
izzard – noun – Archaic name for the letter Z.
J
jackanapes – noun – I remember this one from a Shakespeare Insult Sheet I hand out to my students after we finish reading Julius Caesar, so I assume this word was coined by the Bard himself. It means an impudent child or conceited fellow.
janitrix – noun – Well, as it would appear to be, it is a female janitor (related to dominatrix??)
jark – noun – A seal or insignia on a counterfeit document. Who would have thought there would even be a name for that!
jawhole – noun – A sewer entrance. Makes sense, I guess.
jazzetry – noun – What a nice-sounding word! It is poetry read to a jazz accompaniment.
jocko – noun – A chimpanzee.
jugulate – verb – To slit the throat. I guess you do this after you defenestrate!
K
kakidrosis – noun – Well,  you have heard of halitosis! This one is the same, but the whole body! 
kalon – noun – Beauty that is more than skin deep. And we all want that!
kalopsiathe – noun –  The delusion that things are more beautiful than they really are. Kalo must be a root that means beauty.
kalology – noun – The study of (logy), guess what? You got it! 
keister – noun – A burglar's took kit… Hmmmm… I thought it meant something else!
kenophobia – noun – Fear of empty spaces.
(empty space)
kephalonomancy – noun –  Ready? Divination using a baked ass's head. Hey, I didn't make it up!
kickie-wickie – noun – Another of Shakespeare's originals.  It means wife, and is apparently not a valid word in Scrabble! Careful! Don't get it confused with the next word!!
kickshaws – noun – A cheap worthless article, trinket.
kumiss – noun – fermented mare's milk (yummy)
kyriolexy – noun – The use of literal expressions.
Feeling smarter now???
Buy on Amazon. Contact us for editing, writing, or workshop services! (707-529-0092) info@bigwords101.com