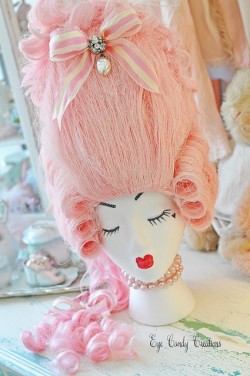 Well, it's time to add more weird and wonderful words to our vocabularies!  Look back at the previous installments of this series: Weird and Wonderful Words Part 1, Part 2, Part 3, and Part 4….and enjoy Part 5!
Defenestrate is still one of my favorite words of all times, but I might find a new favorite here:
O Words:
Onychophagy – The habit of biting one's fingernails
Obsolagnium – Waning sexual desire due to age
Ochlophobia – Fear of crowds
Odonterism – Chattering of teeth
Oikology – The science of housekeeping
Opsimath – One who learns late in life
Ozostomia – Bad breath
I guess I am just an opsimath! I never did learn oikology, and I still do a bit of onychopagy once in a while. But at least I don't have obsolagnium or ozostoma!
P Words:
Pabouche – A slipper
Parorexia – A desire to eat strange foods
Peccable – Liable to sin
Perruquier – Wig maker
Peruke – A frilly wig
Phengophobia – Fear of daylight
Philopornist – Lover of prostitutes
Philosophunculist – One who pretends to know more than one knows to impress others
Pogonotomy – The act of cutting a beard
Pyknic – Short and fat (I guess if you have too many picnics!)
Pinguid – Fat
Plurilateral – Having more than three letters
Puericulture – Child-rearing
You know how there is no corrigible, but there is incorrigible? And there is indignant, but no dignant??? Well, there IS impeccable and peccable!
I am glad I don't have phenogophobia! If I did, I would have to put on my peruke and go skulking about at night! Then I might be peccable. However, that is not the case, and my puericulture is fine, evidenced by the fact that my children are not pinguid or pkynic. Nor do they have podobromhidrosis!
Q Words:
Qualtagh – The first person you see after leaving your house
Quidnunc – Someone who always wants to know what is going on
Quagswag – To shake to and fro
Quiddle – A fastidious person
Quinquagenarian – A person between 50 and 59 years old
Quinquiplicate – To multiply by 5
Quat – A pimple or insignificant person
Quoz – An absurd person or thing
My friend is such a quiddle! When we go out dancing, she won't even quagswag! Even though she is a quinquagenarian, she doesn't have to be such a quoz!
Well, gotta go now..I feel a bit of parorexia coming on. . .
And then there is Amazon for print books and e-books!