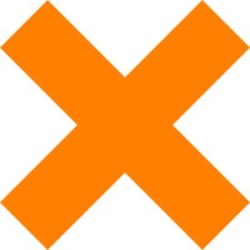 The letter X seemed worthy of having its own blog post in this series of weird and wonderful words. Click to view other parts of this series:
Part 1, Part 2, Part 3, Part 4, Part 5, Part 6, Part 7, and Part 8.
X: Always a challenge in Words with Friends and Scrabble! Well, if you are getting tired of xi, here are some other words that begin with x. Words that begin with ex are common, but just x??? Here we go . . . .
xanthippe – an ill-tempered woman
xanthodont – one with yellow teeth (ew!)
xanthous  – yellow or yellowish
xebec – a small, three-masted ship with an overhanging bow and stern, once common in the Mediterranean
xeme –  fork-tailed gull
xenagogue  – guide; someone who conducts strangers
xenial – of or concerning hospitality toward guests
xenocracy – government by a body of foreigners
xenodocheionology – love of hotels
xenoglossia – person's knowledge of a language never studied
xenograft – a graft of skin, bone, etc., from an individual of another species
xenology – the study of extraterrestrial phenomena
xenomenia –  menstruation from abnormal orifice (I don't even want to think about it!)
xenophilia – attraction or admiration of anything or anyone foreign or strange
xenophobia – fear of anything or anyone foreign or strange
xerasia – abnormal dryness of the hair (I can relate! Conditioner!!!!)
xeric – having dry or desert-like conditions
xerophyte – plant structurally adapted to growing in very dry conditions
xertz- to gulp down quickly and greedily
xi – the fourteenth letter of the Greek alphabet (now I know what it means!)
xiphoid – sword-shaped
xiphosuran  –  the horseshoe crabs and related extinct forms
xu –  former monetary unit of Vietnam (good one for Scrabble?)
xylograph – a woodcut or wood engraving
xyloid – of or like wood, woody
xylophilous – fond of wood; living in or on wood
xylotomous – able to bore into or cut wood, said of certain insects (like termites, for instance?)
xyster – surgical instrument for scraping bones
 Happy Holidays from The Grammar Diva!