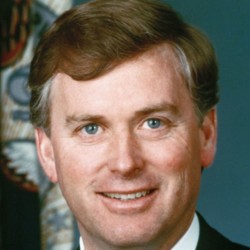 Who needs handcuffs, rope, and cable ties when we have dangling modifiers, mispronunciations, and malapropisms! Here are the final 25 shades of grammar! If you missed last week's Part One, click here.
1. You weren't taken back by his comment (unless it was nostalgic): you were taken aback.
2. You are leaving the party. You say, "Thanks for having me." Thanks for having me what????
3. This is a real peeve of mine. There are various iterations of it, and I know you have heard them:
The reason is because . . .
The reason why is . . . is that . . .
What I mean is that . . .
My favorite is the double is, and I hear it all the time. Sounds as if the speaker is buying time, but it doesn't buy much!
4. Silence is golden. It should be appreciated in speech now and then. However, people are uncomfortable with it, so they add filler words such as so and uh. Sometimes people use these words to hold the floor while they think of something else to say.
5. Yaddamean? = Do you know what I mean?
6. Youse guys is not a favorite—especially when the youse aren't even guys.
7. I am waiting on someone to arrive. This one must be related to I was standing on line.
8. Ah redundancy! How can something be very unique? And you don't need both also and as well together; or etc. and so on.
9. Menu items: Good food at it's best. And martini's. Fresh bean's, potatoe's, tomatoe's, carrot's, banana's. You name it! We got it!
10. If you don't really mean literally, don't use it! I literally hit the ceiling every time someone uses it incorrectly!
11. Cringeworthy:  I've know him since I'm little. Tense Alert!
12. Anyone who is trying to better themselves . . .(should know that anyone is singular, is is singular, and themselves is plural. And we don't care that they can now be used as a singular. We don't like it!)
13. Alot is two words—if you must use it at all.
14. Based off? It is based on. (But it is pissed off.)
15. I fell off the chair, not I fell off of the chair.
16. Someone wrote in:  My "favorite" newscaster this morning said, " The police are trying to open as much lanes as possible, " right after her counterpart said,"There is an astonishing amount of accidents this morning."  Perhaps there are also two job openings?
17. He did it different. She ran slow. Who took all the ly's? We want them back. We don't like flat adverbs.
18. Oftentimes. Apparently some dictionaries say it is okay. It is a variant of the old ofttimes. Since often means 'many times, " ofttimes, means "many times times."
19. Where are you? Where are you at (yuck)? In Newfoundland they say Where are you to?
20. She screamed bloody murder. Have you ever heard "She screamed blue murder?" Some of you have.
21.Don't you think that schools could make sure that their electronic billboards didn't have typos?
22. The spice is cardamon. Not cardamom. There is no Mom in cardamon.
23. I'm really up the crick now! (It's creek!! Long e!)
24. It's not impordant to say congradulations!
25. You don't graduate high school—or college, for that matter. You graduate from high school (or college)(maybe)
26. I know I said 25, but I can't stop! Just a couple more! It's not nipped in the butt! (ouch! Shades of Gray!)
27. If you are disorientated,  you're disoriented.
28. A favorite peeve of mine (and people I love dearly say it) seems to be product of the younger generation, and especially girls. Instead of ending their sentences with a question-like inflection, like some women are accused of doing (and do), girls now often end their sentences (boys too) with so-ha. (accent on the ya)
I hope you have enjoyed the 50 Shades of Gray Grammar! And I can finally announce that The Best Grammar Workbook Ever! will be out in a month or two. Definitely! So, ya.