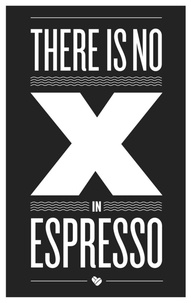 When I asked readers for their top grammar peeves, some of these peeves had to do with pronunciation, so this blog post will be about those. We all know about Febuary and liberry . . . so check these out:
Wait! Is your top pronunciation peeve, people who pronounce pronunciation as pronounciation (and spell it that way too)????
My top pronunciation peeve is this one that 99 percent of my students say: mischeevious, with the accent on the second syllable (instead of the first)  and the last syllable pronounced as -eeus rather than just -us. And many adults say it that way too! Drives me nuts. But enough about me. Here are some of your pronunciation peeves:
1. acrost — instead of across. I have heard this one more than once!
2. CONtribute with the accent on the first syllable rather than the second. I must say I had never noticed this one until I heard it on the radio just today.
3. idear — instead of idea. But isn't that just an accent problem? (Hello, Bostonians!)
4. perspective — instead of prospective in a newspaper, so obviously this one is just a confusion between two words. OK, not really pronunciation.
5. phertographer — instead of photographer. Hey, look at that pherto!
6. heighth — instead of height. Width ends in -th, but height doesn't!
7. ta — instead of to. Send it ta me, will ya?
8. realator — instead of realtor. Two syllables, not three.
9. reprize — instead of reprise (repreeze).  It is reprisal (reprizal) but not reprize.
10. tempature — instead of temperature . . . especially if said by a meteorologist.
11. dropped gs at the end of words. Well, that is a pretty common one! I don't know if I'm comin' or goin'.
12. often pronounced with the t. I like the t silent! That is one of mine!
Then, there is jew-lery instead of jewel-ry (new branch of Judaism?) (I am Jewish; I can make a joke!)
If you have some other ones, I would love to hear about them. Stay tuned for more peeves next blog. I got some pretty interesting ones from y'all!