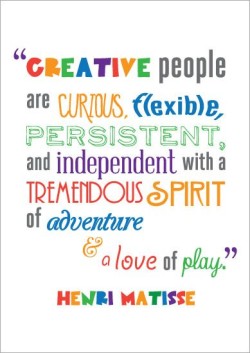 For my annual Fourth of July blog post, I thought I would present some quotes—not about patriotism or freedom—but about independence, since that is the name of the holiday. Although the holiday signifies our country's independence from Britain, these quotes talk more about individual freedom.  I don't agree with all of them; I think you know me well enough to spot one I don't agree with at all, but I wanted to have an interesting sampling of quotes, so please enjoy. I hope one or more quotes resonate with you! And Happy and Safe Fourth of July!
The four cornerstones of character on which the structure of this nation was built are: Initiative, Imagination, Individuality and Independence.  Eddie Rickenbacker
Solitude is independence.   Hermann Hesse
Without moral and intellectual independence, there is no anchor for national independence.   David Ben-Gurion
It's easy to be independent when you've got money. But to be independent when you haven't got a thing — that's the Lord's test.   Mahalia Jackson
Injustice in the end produces independence.   Voltaire
Mickey Mouse is, to me, a symbol of independence. He was a means to an end.   Walt Disney
The virtues of science are skepticism and independence of thought.   Walter Gilbert
Independence is a heady draught, and if you drink it in your youth, it can have the same effect on the brain as young wine does. It does not matter that its taste is not always appealing. It is addictive and with each drink you want more.   Maya Angelou
The greatest gifts you can give your children are the roots of responsibility and the wings of independence.  Denis Waitley
Self-reliance – that's a dirty word to Democrats. They want people to believe that self-reliance means you don't do anything with anybody. They don't want it thought of as accepting responsibility for one's life. Enterprise. Imagination. Independence. Entrepreneurism.  Rush Limbaugh (ahem...)
Divorce is a declaration of independence with only two signers.  Gerald F. Lieberman
The toddler craves independence, but he fears desertion. Dorothy Corkille Briggs
When women hold off from marrying men, we call it independence. When men hold off from marrying women, we call it fear of commitment.  Warren Farrell
The Declaration of Independence was always our vision of who we wanted to be, our ideal of freedom and justice, how we were going to be different, and what the American experiment was going to be about. Marian Wright Edelman
Mad, adj. Affected with a high degree of intellectual independence. Ambrose Bierce
Announcements:
If you have downloaded The Great Grammar Cheat Sheet during the free promotional days this past week, I hope you find it helpful! A review on Amazon is always appreciated! 
We are back to grammar next week with a discussion about apostrophe problems!
Thank you to 
Brainyquote and Quoteland