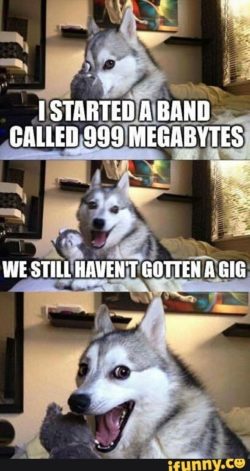 So let's have a little pun . . . I mean fun! I don't know who makes these up, but they are very clever. So . . .
If you can come up with an original pun . . . or more than one . . . please put it in the comments section. I thought of one, so I will put that one after these punny ones! And thank you to my friend Carol Vuillemenot for e-mailing me many of these.
Venison for dinner again? Oh deer!
I tried to catch some fog, but I mist.
They told me I had type-A blood, but it was a Typo.
 I changed my iPod's name to Titanic. It's syncing now.
I know a guy who's addicted to brake fluid, but he says he can stop any time.
This girl said she recognized me from the vegetarian club, but I'd never met herbivore.
 When chemists die, they barium.
 I'm reading a book about anti-gravity. I just can't put it down.
 
 I didn't like my beard at first. Then it grew on me.
 Did you hear about the cross-eyed teacher who lost her job because she couldn't control her pupils?
When you get a bladder infection, urine trouble.
 I dropped out of communism class because of lousy Marx.
 I got a job at a bakery because I kneaded dough.
 Velcro – what a rip off!
A bus station is where a bus stops. A train station is where a train stops. On my desk, I have a work station.
I can't believe I got fired from the calendar factory. All I did was take a day off.
I wasn't originally going to get a brain transplant, but then I changed my mind.
I'm emotionally constipated. I haven't given a shit in days.
My first job was working in an orange juice factory, but I got canned: couldn't concentrate.
Having sex in an elevator is wrong on so many levels.
My math teacher called me average. How mean!
Which day do chickens hate the most? Friday.
Did you hear about the Italian chef with a terminal illness? He pastaway.
Last time I got caught stealing a calendar I got 12 months
I heard that on the radio. Siriusly? (this one is mine)
Surely you can beat these! Send your puns over in the comments section!