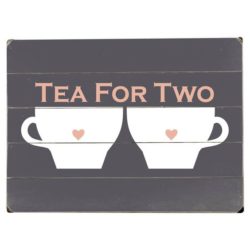 To – Two – Too: When these three words are confused, it is probably just a typo because it seems most people have these figured out. Two is the number, too means also, and the other one is the "where" kind of to.
To get a little more grammatical about it:
To is a preposition, starting a prepositional phrase: 
to the bank
to me
to school
But what about the to that isn't in a prepositional phrase, but is put right before a verb to indicate an infinitive?
According to the sources I have found, the to that is part of an infinitive is also a preposition. I disagree, but I don't know what else it would be. Anyone know? 
Two is the number and can be either an adjective or a noun:
I have two cats. (adjective)
Please write the word two on the board. (noun)
I have three cards left, a 7, a 6, and a 2. (noun)
But this blog post is mostly about too and how you punctuate it. Too, coincidentally, has two meanings, both adverbs:
Too can mean "an overly great amount": The coffee is too hot to drink.
Too can also mean also. 
When too means "an overly great amount," you don't have to worry about any punctuation. However, when too means "also," you have to worry about commas.
When too is in the middle of the sentence somewhere — and it means "also" — you need to set if off with commas: I, too, would like to go to the movies with you.
However — Surprise! When too is at the end of the sentence, there is no comma before it. Many people put a comma before too when it ends the sentence, but no comma is needed. It seems that way back we might have learned to put a comma before too at the end of the sentence, but there is no comma: I want to go too.
If you used also instead of too at the end of the sentence, you probably would not think to put a comma. So, it is the same with using too. No comma.
I would like to go shopping also. (not that you would ever say it that way!
I wold like to go shopping too.
So, you can stop putting that comma before the too at the end of the sentence. One less comma to worry about!
—————————————————————-
Grammar Diva News:
September 11, I am leading the editing/proofreading section of the Redwood Writers Roundtables. You are invited!
October 8, I will be at the Great Valley Book Fest in Manteca, and it's free!