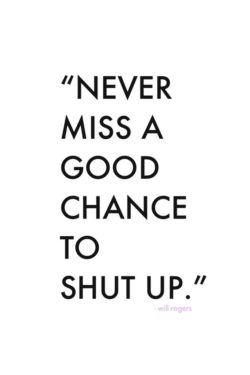 Disclaimer: If you are a supporter of Trump, you may not like this post. However, I did try to be nice. 
There has been some discussion about Donald Trump's language: about how he talks at the level of a fifth grader, etc. I have compiled a list of comments about Trump and words. I actually had no plans to do a blog post like this, but at 4:30 one morning, suffering from insomnia (or TAD – Trump anxiety disorder), these thoughts for a blog post came into my head. I picked up my phone and furiously began typing notes into it, so I wouldn't forget these thoughts. I must confess that they made a bit more sense at 4:30 a.m. than when I looked at them at a more reasonable hour, but I am going to give it a go anyway! After all, we do talk about words and language here.
To Donald Trump:
You are actually quoted as saying "I have the best words." I don't agree that you have the best words, but if you do, please share them, or give them back to the people you took them from.
I notice that you must think your words are indeed the best, because you tend to say the same thing over and over again. There is redundancy, and then there is broken record. I am not talking about saying the same thing repeatedly over a matter of days or weeks. I am talking about saying the same thing three or four times, right in a row. We get it the first time.
Please tell Melania that she has to use her own words, not those borrowed from the opposing party — especially without giving attribution.
Last week you said you weren't being "that sarcastic." You are either being sarcastic or you aren't.
Words can hurt. Perhaps you should think before you speak. Or don't speak.
Please finish one sentence before starting the next. When you go off in a million directions, we just don't know what to think. So we tend to create our own opinions about your words. And your mental state.
People don't like braggarts. However, since you are 70 years old and have been bragging for most of that time, we don't expect anything to change.
While we are talking about stealing other people's words and bragging . . . who wrote that doctor's letter saying you are the healthiest person ever to run for president — and why was the letter addressed "To Whom My Concern:"? Something fishy there.
Huge begins with an H, not a Y!
Sometimes hyperbole sounds — I don't know — kind of weird? "I have one of the great temperaments." Who says things like this????????
Last time I checked my dictionary, bigly was not a word.
Going back to number one: You very recently stated that sometimes, "You don't use the right words." Well, first of all, I believe the pronoun starting that statement should have been I rather than you. Second, if you have all the best words, you should be able to use the appropriate ones at the appropriate time.  Third, "regretting" that sometimes you don't use the right words from your storehouse of the best words is not an apology of any type. Apologies contain the word sorry or I apologize — followed by something specific. Regrets are self-serving.
Not everything can be said in 140 characters or fewer.
Sincerely,
The Grammar Diva
---
Grammar Diva News:
Join us at the Redwood Writers meeting September 11. We are having "speed dating roundtables." I will be the editing/proofreading expert. Check it out.
My next book should be out within the next month or two! It is called The Best Little Workbook Ever! and is a companion to my latest released book, The Best Little Grammar Book Ever! Second Edition. You can use them separately or as a pair. The workbook contains explanations along with exercises and tests. The book contains more explanation and examples. No workbook cover to show you quite yet.