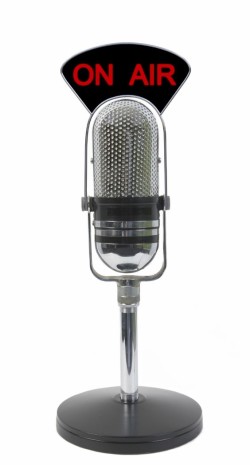 I watch CNN quite a bit . . . and now that it is election season, I also watch MSNBC. Add to that a fair amount of talk radio while I am working. Now, these people are getting paid to talk . . . although it seems as if they are really being paid for what they are saying rather than how they are saying it (i.e., their grammar). Now, don't get me wrong. Their grammar is pretty darn good, as is the grammar of the many political pundits and other guests they talk to (well, most of them). 
However (you knew there was going to be a BUT), there are a few things I have been hearing lately that are driving me nuts.
1. Less and fewer is still a mystery to many. Or maybe they know the difference, but are talking too fast to really think about it, and less slips out instead of fewer. I hear it all the time: There have been less accidents this year than last year. 
2. The use of I versus me is doing pretty well. I do hear me used correctly, for example, after a preposition. However, I do hear the me coming before the other person quite often: He talked to me and the senator.
3. There is used instead of there are is still an issue. I keep hearing there is used with a plural: There is many reasons why the polls are incorrect.  Or more commonly, the contraction: There's many reasons why the polls are incorrect.
4. Here's an interesting one that I keep hearing over and over again. I have never heard it before quite recently. And I just looked it up in the dictionary because I thought maybe something had changed: This candidate's views are very concerning to me. I have not heard concerning used that way before. In that usage, concerning is an adjective. Concerning, however, is not an adjective.  Concerning can be a preposition: I heard a conversation concerning the election. Or it can be a verb, a form of concern: This debate will be concerning the war. And concern is also a noun: This is a great concern of mine. Adjective? No. Why not say, This is of concern instead of, This is concerning. Or This concerns me.
But I don't just have criticism. Sometimes I hear who and whom actually used correctly – and I know the speaker actually knows the difference because he or she uses them both in the same sentence: Who is talking to whom? I give kudos to MSNBC's  Chris Hayes for knowing the difference! And Rachel Maddow seems pretty knowledgable about grammar too. However, not mentioning any names, a couple of those guys on CNN, who got hired for their looks or relatives, need a little practice. I keep meaning to send them a copy of my books!
Next week — well, I guess it will be time for a Valentine post . . .
Please check out my books on Amazon and Kindle by clicking the Amazon link on the right. Thanks!
Mark Your Calendars: I will be reading from Fifty Shades of Grammar at the Petaluma Copperfields on Friday evening, February 26, at 7 p.m. There will be laughter, cake, and prizes. It is all FREE, and the book will be available at a discount.