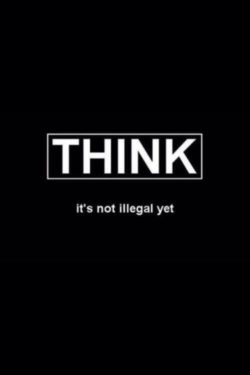 As much as we grammarians hate to admit it (some of us, anyway), there are definitely shades of gray, rather than "right-or-wrong" rules in grammar. First of all, there have always been some issues that were debatable. Second, there is a difference between spoken language and written language — or at least between colloquial speech and formal written writing. And then, the whole punctuation thing is eliminated in speech!  Third, things do change, although not really too much. A grammar book from 100 years ago will still do the job today. However, there is some bending of some of the old "rules."
I thought I would bring up some of these debatable issues and ask what YOU think. You can let me know in the comments section of the post.
I have recently written a post about the singular "they." It is also covered in my new book. Many grammarians cringe at the thought of using it. I won't use it, even in speech if I can help it. Is this sentence okay with you? Everyone should eat their fruits and vegetables.
I don't know if this is correct; it sounds odd to me, and is at least a new usage. Instead of saying "It concerns me" or "It is of concern to me," people are saying "It is concerning." Last time I looked it up, concerning was a preposition and not an adjective, although I can certainly see that it could be used as a participle (adjective)  of the verb concern.
Same thing with worry. Instead of saying "It worries me" or "It is worrisome to me," people are saying "It is worrying." Now, doesn't this really mean that your dog (or some other it) is worrying?
Okay. This is just plain incorrect, and no one will convince me otherwise, but I have heard it used by intelligent people on television. I would assume they are intelligent enough to know it isn't a word, and they are saying it slightly tongue in cheek: Funner??? Not a word.
When you write a text that is exactly one sentence long, do you use a period at the end? How about if you have a text that is shorter than a sentence? Longer than a sentence?  Now "they" are saying that periods imply a certain attitude. I say if you have a text that is longer than one sentence, you need a period — or at least a semicolon — between them. Now don't go trying to separate your sentences with commas!
Do you care about the distinction between who and whom? Do you know the difference? Do you care? Would you care if you knew the difference? "They" say that the distinction will be gone by 2025. It is already disappearing. I think it has always been disappearing by those who don't know the difference.
Alright is in the dictionary and labeled as slang, but I heard that it is creeping into the acceptable words in the language. In speaking, it doesn't matter because alright and all right sound exactly the same. However, all right has been the acceptable way to spell it regardless of how you use it.
Speaking of regardless, what do you think of irregardless? It is in the dictionary, but its use is frowned upon by most. Why not just use regardless, which means the same thing — and is shorter.
What about starting a sentence with a conjunction, such as and, but, or so? The rule used to be "don't begin sentences with this type of conjunction." There has always been license in promotional and creative writing to use this sentence starter. But what about in formal writing? I don't include the subordinating conjunctions like because and although here, because you can always start sentences with them.
How about ending sentences with prepositions? It is acceptable to do, and most people now do it.  Would you say "With whom are you going" or "Who are you going with"? (which should be whom).
Of course we close with the granddaddy of debates. What about the Oxford, or series, comma? Do you always use it? Never use it? Use it sometimes and not other times? I use it, but if I am editing someone's book and I see they don't use it, I don't add it any longer — that is, unless it is necessary for clarity. However, whichever way you want to go, be consistent in the same piece of writing, so you look as if you know what you are doing. Either use it or don't . . . but don't mix it up unless you need to use it a time or two for clarity.
What do YOU think? Comments welcome!
*************************************************************************************************************
The Grammar Diva News
Fellow writer Marlene Cullen was kind enough to print a post and publicize my new book in her The Write Spot Blog. Check out the post and check out her blog!
I will be reading from my new book, the Second Edition of The Best Little Grammar Book Ever! at Hot August Nights, sponsored by Redwood Writers at Copperfield's Books, Montgomery Village, Santa Rosa, on Tuesday, July 19, at 7 p.m. sharp! Come hear me and three other incredible writers read from our books. There are two other such evenings with yet other great writers: this coming Tuesday (12th) and the Tuesday following the 19th (26th).
The launch of my new book will take place with The Best Little Grammar Workshop Ever! on Saturday, August 6, at 1 p.m. at the Petaluma Copperfield's Books. We will have refreshments and fun. If you need a little grammar brush-up or you have any grammar questions, please sign up and come on down!
If you have bought my new book (or have a PDF you requested), please submit a short review to Amazon. It is greatly appreciated!!!!!!