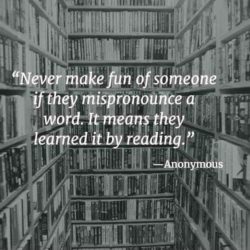 As you can see, the two words in the title of this post are misspelled. I intentionally (of course) misspelled them because that is the way they are usually (mis)pronounced. This post is about some commonly mispronounced words.
The word that bothers me the most when mispronounced has to be mischievous. I think just about all my 7th grade students pronounced it incorrectly, but then so does almost everyone else. In fact, my students told me I was wrong when I told them the correct pronunciation of this word. They insisted that it is pronounced mischeevious, with the accent on the middle syllable (wrong) and the i stuck in the last syllable (wrong). Look at the ending of the word, spelled correctly. It is -vous. The final -ous is pronounced -us: famous, glamorous, humorous –– you get the idea. Same with mischievous. It is pronounced the same as mischief, with the accent on the first syllable. Just turn the f into a v and add -us. Some people don't even turn the f all the way into a v when they pronounce it.
Now that we have that all cleared up, here are some other commonly mispronounced words:
Probably is usually pronounced as a two-syllable word (prob-ly), when it actually has three syllables. Try to leave the middle syllable there.
I often hear often pronounced with the t. The preferred pronunciation is with a silent t.
Across has no t at all, silent or otherwise. It isn't acrost.
Height doesn't end with a -th. I don't know where heighth came from, but I never heard anyone say weighth!
Jewelry is another tricky one. It isn't jew-lery (separation of church and accessories!); it is jewel-ry, with the jewel generally pronounced more like  jule.
Selling your house? You might contact a real-tor, not a re-la-tor. Two syllables only.
Here's a good one. You pronounce something, but when pronounce turns from a verb into a noun, we lose the second -o. It is pronunciation, not pronounciation.
And you want to order a pre-scription, not a per-scription. 
Of course, there are the old standby mispronunciations: liberry and Febuary — instead of library and February.
---
Grammar Diva News: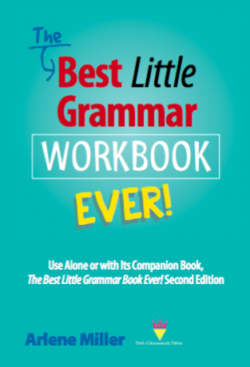 Within a couple of weeks, The Best Little Grammar Workbook Ever! will be available. If you would like a PDF copy of the book (just for you and not to share) so that you can review it on Amazon when it is brand new, contact me at info@bigwords101.com. I still have a few more PDF copies to give.
And if you live anywhere near Manteca, you will want to check out the BookFest. It is on Saturday, October 8.  I will be on Authors Alley and will be giving a presentation at noon.