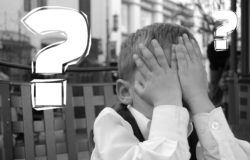 A couple of blog posts ago, I gave you a top-ten list of mistakes that bug me. At that time I asked for things that bug you. So this post — is  about you. Please keep the peeves coming in because I am not done yet! Send them as post comments or in an e-mail to me: info@bigwords101.com.
In no particular order, here are just some of things that bother you:
Bring and Take: These two words, like imply and infer, go in different directions. You take things away, but you bring things back.
Please take these suits to the dry cleaner.
If you are going to the ice cream shop, please bring me a chocolate cone.
Its/It's/Its': Yes, it seems as if now there is yet a third variation, the nonexistent its'. So don't ever use that one; it will be incorrect! As far as the other two options, it's easy. If it means it is, use it's because all contractions have an apostrophe. If it is possessive, use its, because possessive pronouns (like ours, hers, theirs, etc.) don't have apostrophes. 
It's raining again today.
My dog likes to wear its boots in the rain.
Here is the keys: Keys is plural, and is is singular. They need to match. Here are the keys. When you have the" to be" verb, like is, you should be able to turn the sentence around: The keys is here. Nope.The keys are here. There is is the same: There's plenty of toys here. (The 's means the same as is). Plenty of toys is here. Nope. Plenty of toys are here. Watch that one. It can definitely get away with you in speech.
Apostrophes in Plurals: You've all seen it: "Apple's on sale" at the grocery store. "Served with a side of vegetable's: on the menu. "Have you seen my photo's?" on Facebook. Wrong. Save those apostrophes for when you really need them: possessives and contractions. The only time you use an apostrophe in a plural is for letters and numbers, and you don't even need the apostrophe for those unless it would be confusing without one: a's, i's, o's, u's, abc's.  Not ABCs, HMOs, 1960s.
Then and Than: The difference between these two words is pretty easy, and I think most of the time the mistake is just a typo or brain slip. I think of the time I found a then in a book of mine where there should have been a than. I certainly know the difference between the two, and I was appalled at my mistake! 
Than is used for comparisons: This cake is better than the one I baked.
Then is an adverb used to express time: We are eating lunch, and then we are going out.
NOTE: Please keep in mind that then is NOT a conjunction and should not really be used to separate sentences with just a comma: We are eating lunch, then we are going out. (incorrect)
So, used at the beginning of the answer to a question: It is becoming common to hear peopoe begin a sentence with So. Even though it is now okay to begin a sentence with a conjunction — sometimes (usually and or but), there is no good reason to begin a sentence with so. As a conjunction it  generally talks about a result from the earlier part of the sentence: It is raining, so we won't go. Therefore, starting a sentence with so does't make a whole lot of sense, and so seems more like a placeholder — like uh or um.
What did you just say to my friend? So, I said that she couldn't come with us. So, you see that SO is really a nonword there.
Irregardless: Yes, we know. It is in the dictionary. But it is nonstandard, so why not just use regardless, which is shorter anyway. Irregardless is a double negative. Ir- is a negative prefix meaning not, and less is a negative suffix. 
More Than and Over: Many grammarians and other language authorities have advised us not to use over with numerals: There are over 100 accidents on this road every year. They would prefer: There are more than 100 accidents on this road every year. The two terms, however, are now thought to be interchangeable. However, sometimes one does sound better than the other, so use whichever sounds better.
She must be over 50 sounds better than she must be more than 50 to some people.
I am inviting more than 50 people to the party sounds better than I am inviting over 50 people to the party to some people.
Dangling Participles: How we all love these nonsensical turns of phrases! 
While still wearing diapers, my mother remarried. Mother is near the participle wearing, so it sounds as if it goes with mother, which is  obviously not true. The word that the phrase while still wearing diapers goes with is I, which isn't even in the sentence, so the participle is dangling.
I heard about the meeting in the men's room. Meeting is near in the men's room, so it sounds as if they must go together, but they likely don't. The phrase in the men's room modifies heard (where I heard about the meeting), so the prepositional phase in the men's room is in the wrong place. This is called a misplaced modifier.
Lead and Led: Lead is a present tense verb (to lead), and it can also be a noun for the stuff that is in your pencil or perhaps even your drinking water. As a verb the ea is pronounced like a long E. In the noun, the ea is pronounced like a short E. The past tense of lead (the verb) is led without an a.
Yes, there are more, and they will be coming your way, along with a few posts that you have requested as a result of the peeves.
Grammar Diva News:
Thank you to the Novato Sunrise Rotary for hosting me as guest speaker this past week! Fun was had by all.
Please keep your eyes and ears tuned to conversations, radio, and TV to report any other flagrant mistakes you hear, and let me know! Pet peeves wanted!
A plea: If you have any of my books that you have not reviewed, I would so appreciate a short Amazon (or Goodreads) review. Amazon has some weird policies about putting up reviews, it seems, and I have spoken to them multiple times and cannot figure it out. Reviews sell books, so I would appreciate your honest review of any of  my books. Thank you!!!!!!!!