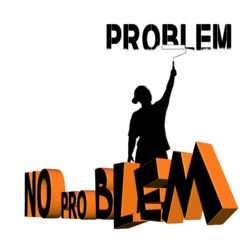 Thank you, thank you for continuing to send me your grammar/punctuation/word usage pet peeves. Here are ten more to discuss:
If you don't like the word snuck as the past tense of sneak, sorry. It is a word and a legitimate past tense of sneak. However, sneaked is also good and probably preferred.
You can converse with someone. If you do, you have a conversation. However, you do not conversate. Conversate is not a word, fancy as it might sound.
Someone sent me a video of an Australian politician (I believe she was a politician) who made up a word: utteration. The verb is to utter. The noun is utterance, not utteration.
Less and fewer are still used incorrectly everywhere to the point that the distinction is fading away from the English language. People tend to use less pretty much all the time, even when fewer is correct. The rule is simple: Use fewer for plural nouns or things that can be counted: I have fewer dresses since I cleaned my closet.  Use less for singular nouns and things that cannot be counted: There is less sugar in these cookies than in the ones I made. There. Simple!
We often hear people use the phrase "graduate high school." There should be a preposition in there: "graduate from high school." You are not graduating the high school. Graduate is usually an intransitive verb (no direct object). However, you can use graduate with an object: The college graduated 300 students last week. You can see the difference in usage between the two examples.
Many people have a problem with the phrase "no problem."  When someone thanks you for doing something, you can say, "You're welcome" rather than "No problem." Even worse: "No problemo."
Someone asked me why those meetings that citizens are now having with their representatives are called "town halls" rather than "town hall meetings." I don't know, but that seems to be the phrase that is used. I would assume the reason is that one is shorter than the other.
Apparently the non-word brung is still around. The correct word is, of course, brought: bring, brought, have brought.
Do you know Chester Drawers? Well, neither do I, but many people (probably including me many, many years ago) refer to him when talking about that large piece of furniture that holds your clothes. The correct term is chest of drawers, which is exactly what it is.
I was suppose to go to the bank today, but I forgot. The correct phrase is supposed to. Same with use to: it is used to.
Keep your annoyances coming; I love to hear about them, and I learn new things!
Next week: By request, a couple of words often misused these days.
Grammar Diva News
I am finishing up my latest book, The Best Little Dictionary of Confused Words and Malapropisms. It will be out this summer.