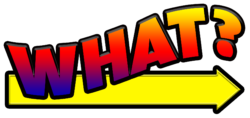 Originally, this post was going to be about 30 "lost" words from the English language that academics have uncovered and think you might want to use. This post is still about that. However, a friend of mine (thank you, Robin) "uncovered" a blurb from the Washington Post (yup) online this morning that can only be described as YUCK! To their credit it took them only about 15 minutes to fix it. So please do get to the end of the post where you can look at that blurb. That is why I always tell my audience, the Internet is forever. Once it is posted up there . . .
Dominic Watt, senior linguistics lecturer at the University of York (England, that is),  hopes that people will embrace these rediscovered words. They are all words about either deception, emotions, or personality/behavior.
Ambodexter –  (not to be confused with ambidextrous!) One who takes bribes from both sides
Awhape – To amaze, stupefy with fear, utterly confound
Betrump –  (Seriously????!!!! Hey, I didn't make this up!) To deceive, cheat, elude, slip from
Coney-catch – To swindle, cheat, trick, dupe, deceive
Dowsabel – A sweetheart, lady-love
Ear-rent – The figurative cost to a person of listening to trivial or incessant talk
Fumish – Hot-tempered, irascible, passionate
Hugge – To shudder, shrink, shiver, or shake with fear or  cold
Hugger-mugger – Concealment, secrecy
Losenger –  (Not a cough drop) A false flatterer, a lying rascal, a deceiver
Man-millinery – Suggestive of male vanity or pomposity
Merry-go-sorry – A mixture of joy and sorrow
Momist – (Well, we can see where this one comes from!) A person who habitually finds fault; a harsh critic
Nickum – A cheating or dishonest person
Parget – To daub or plaster (the face or body) with powder or paint
Peacockize – To behave like a peacock, to pose or strut ostentatiously
Percher – A person who aspires to a higher rank or status; an ambitious or self-assertive person
Quacksalver – A person who dishonestly claims knowledge of or skill in medicine; a pedlar of false cures
Rouker – A person who whispers or murmurs; one who spreads tales or rumors
Rouzy-bouzy – Boisterously drunk
Ruff – To swagger, bluster, domineer; to brag or boast 
Sillytonian – A silly or gullible person, one considered as belonging to a notional sect of such people
Slug-a-bed – One who lies long in bed through laziness
Snout-fair – Having a fair countenance; fair-faced, comely, handsome – Proud, haughty, rich, splendid, fine, magnificent
Stomaching – Full of malignity, given to cherish anger or resentment
Swerk –  (Not to be confused with twerk) To be or become dark, gloomy, troubled, or sad
Teen – (Does this come from what it seems to?) To vex, irritate, annoy, anger, enrage, to inflict suffering upon
Tremblable – Causing dread or horror
Wasteheart – Used to express grief, pity, regret, disappointment, or concern
 AND NOW: How many mistakes can you find in this, from the Washington Post?
U.S. to slash embassy staff in Cuba, warn travelers of hotel attacks There move comes after several diplomats stationed in Havana were stricken with a mysterious illness, and it marks a blow to already-fragile relations between the United States and Cuba. The embassy will lose more than half of its U.S. staff and will stop processing visas in Cuba indefinitely, U.S. officials said.
I see six mistakes:
United States should be spelled out when it is used as a noun, as it is at the beginning of the first sentence.
I don't think the travelers of hotel attacks (which makes no sense anyway) are doing the warning. So there should probably be a period or semicolon after Cuba, and warning should probably have a subject.
Where is the period after attacks?
There??????
The antecedent of it is a little unclear, but I suppose it is move.
Already-fragile? I don't think we need the hyphen.
Have I missed anything?