Who wants to be a lexicographer? I do!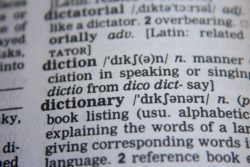 What is a lexicographer? A lexicon is a workbook or dictionary; or the vocabulary of a language, person, specific field, or social class. Graph, of course, means writing. So, a lexicographer is someone who writes the dictionary.
We tend to take dictionaries for granted. When we need one, it is there, all up to date and correct — whether it is printed or online. But dictionaries were not handed down from Mount Sinai all completed. Someone — or some people, to be more precise — had to write them. Someone had to come up with the definitions of all the words, as well as the pronunciations and the etymology, or where the words come from.
I don't do many book reviews on this blog, but if you are interested in words and language — and if you are reading this blog, I assume you are one of those word people — I think you will love the book I just finished and am going to talk about today.
There are lots of books about words and language. There are grammar books like the ones I write. There are textbooks. There are humorous books. You may have read some of these popular books on language:
The Grammar Girl's Quick and Dirty Tips for Better Writing
Eats Shoots and Leaves
Woe Is I
Confessions of a Comma Queen
Fifty Shades of Grammar and my other books!
And there are many, many more.
Recently, a reader of mine suggested a book to me: Holy Sh*t: A Brief History of Swearing by Melissa Mohr. It sounded fascinating, so I borrowed it from my local library and dug in. Yuck. How can you make a book with this title boring and tedious? I don't know, but I couldn't get through it, as much as I wanted to. I looked at the online reviews: most people liked it; a few felt the way I did — that she made an interesting topic boring. So I am not recommending that book, although you may like it.
But I am recommending Word by Word: The Secret Life of Dictionaries. The author is Kory Stamper, a British lexicographer for Merriam-Webster. What a great read!  The book seems to be mostly about written dictionaries. The amount of care, thought, and rigorous updating doesn't seem to apply as much to the "click generation," as it is called in the book. In fact, when she was completing the book, which has a 2017 copyright date, the author said that there was a big layoff at Merriam-Webster.
Here are just some of the things she talks about — in language that is inviting and easy to understand:
As one would assume, lexicographers are not known for their skill at small talk. The office is very quiet.
People often get annoyed when a definition contains the word that is being defined. We are not supposed to do that, are we? Well, read about why it is done, and how the word surfboard was handled.
Bitch was a real bitch to define with all its meanings — and trying to make the meanings accurate.
The English language is messy and illogical. You have probably discovered that by now. It is a democracy: use something enough in a certain way, and the dictionary will add it. If the language didn't change, it would be a dead language. Think Latin.
There are new words appearing all the time. Which ones are added? How often is the printed dictionary updated? How long does an update take? You know, they update only certain letters each time. And they keep notes of new and expanded meanings that are kept in a file; there could be hundreds of update notes for a single word.
Oh, yes, there are arguments and complaints. One was about the word decimate. We take it to mean "completely destroy," but what about the root dec, which means "ten"? The word originally meant "to kill off one tenth."
French and Spanish have official language academies. Does English? Why not? Well, the academies don't prevent the French and Spanish speakers from using whatever words they want; and the American Heritage Dictionary has created a usage panel for English.
Merriam-Webster decided to add dates-of-first-use to definitions. That was a separate job from defining. Imagine the research that took! And of course, people would write in with claims of earlier dates they had discovered. In fact, people have written in claiming that they themselves were the first to coin a particular word. The lexicographers and daters found that those claims were for the most part untrue.
You may make fun of LOL and LMAO, figuring they are not legitimate enough to include in a dictionary. However, initialisms have been around a long time. What about ASAP and RSVP?
The pronunciation (or pronunciations) of words is a whole other issue! Word by Word devotes several pages to the pronunciation of nuclear. And why nucular might be OK.
Who would have thought that a word like marriage would begin a huge controversy? You can see where I am going with this. The definition of marriage has changed. What about same sex marriage? How do you define marriage now? How do you define marriage when same sex marriage is legal in some places, but not in others? How do you prevent people from writing in and complaining that their dictionary is taking a political stand? That is a can of worms that is discussed in Word by Word. (And Supreme Court justices have the habit of using dictionaries to make a point.)
You can imagine that most of the mail lexicographers receive are to point out mistakes. Rarely will anyone write and tell the dictionary is has done a fine job on something.
The bottom line is still to make a profit. And, of course, technology has had an effect on the painstaking work that lexicographers have done in printed dictionaries that were manually updated and reprinted, rather than just uploaded.
What does a lexicographer do when laid off? To what are those skills transferable?
I think you might enjoy Word by Word by Kory Stamper.
You might also enjoy this book, which will be available in about a week on Amazon, maybe sooner (ebook will be available for Kindle presale very soon, and the print book will be available everywhere else soon too):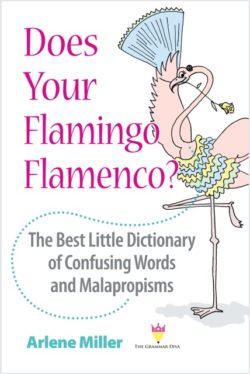 SaveSave
SaveSave
SaveSave
SaveSave
SaveSave