Welcome to the Home of "The Grammar Diva"
*Books *Presentations *Speeches *Workshops, *Writing & Editing Services
The Best Grammar Workbook Ever! Now available!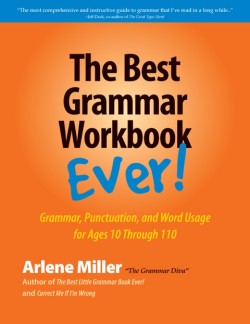 Everything you need to go to the head of the class or business! Over 100 practice exercises and tests on all aspects of grammar, punctuation, and word usage. Check it out!
How Can We Help You Communicate Better?
Grammar Books – Go to the head of the class whether you are a student, employee, entrepreneur, job seeker, nonnative English speaker, parent, or teacher. Our grammar books are easy to use and easy to love! Get a grip on grammar, punctuation, and word usage; and avoid common mistakes. Bulk sales for schools and organizations offered at a discount. See what our readers say!
Grammar/Writing Workshops and Presentations – Schedule a workshop or presentation for your company or organization.
Writing and Editing – Need website copy? An article? Blog post? Help with your novel? Nonfiction book? College application essay? We do it all!
For more information, please contact us.
Avoid Common Mistakes!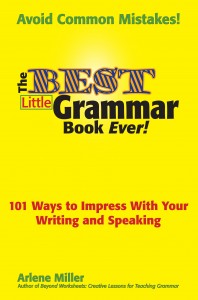 Easy-to-use, friendly grammar book contains grammar basics, common mistakes, and quizzes. Used in schools and colleges. Ages 10 through adult. Learn More.
Easy-to-Use Resource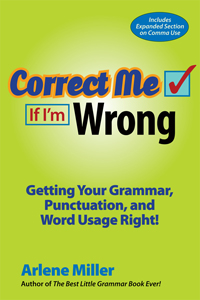 All your grammar, punctuation, and word usage problems solved with topics arranged alphabetically for easy use. Ages 10 through adult. Learn More.
Creative Grammar Lessons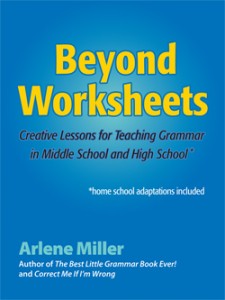 Fun grammar and vocabulary lessons to keep students awake and thinking! Adaptations for home school included. Middle and high school. Learn More.
Grammar "Cheat Sheet"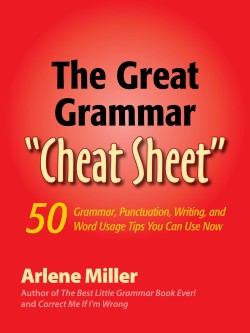 A simple guide that answers grammar and punctuation issues like "Do I use who or whom?" "How do I use a semicolon?" or "Where does the comma go?" Learn More.