If you have written or are writing a book, and you think—or know—you might want to self-publish, this is the
book for you.  The Grammar Diva, has self-published 12 books, so she knows how it's done!                                          BUY THE BOOK!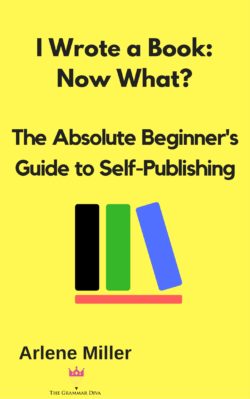 This book explains everything:
How to turn your manuscript into a finished book

Where to go for help

What to do to get your book printed and distributed to Amazon and other retailers

How to create an e-book

How to set up your book business

How to market your book on social media and through other means
The Guide includes commonly asked question and answers; a resource list of designers, editors, marketing experts, and other help for beginning publishers; and a checklist of everything you need to do to publish your book.