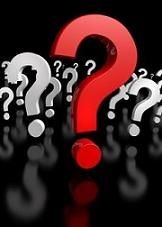 Welcome to the first Grammar Diva Question and Answer blog post! Thank you if you sent in questions, and continue to send in questions for our next question and answer post! Here we go…
Question: When is it correct to use a comma or an em dash before "such as" or "including"?
Answer: Well, as with most other things grammarish, there is a bit of disagreement. However, here is what I think. The em dash is probably not the appropriate punctuation to use with such as or including. The em dash is usually used to indicate a change in thought. The comma is more appropriate here. It boils down to restrictive versus nonrestrictive information. If what comes after such as or including is additional information or examples that are not necessary to the meaning of the sentence, use a comma. If the information following such as or including is necessary to the meaning of the sentence and explains or limits what is already written, do not use a comma. Here are some examples:
I love all citrus fruits, such as oranges and grapefruit.
Fruits such as mangoes and melons can cause allergies in some people.
Please pack toiletries including shampoo, soap, and toothpaste for the trip, since they will not be provided to you.
The romance languages, including French and Italian, have a beautiful sound.
Question: Are these commas necessary? 
The company cited sales and marketing efforts, and human resource management as areas that need attention.
See what works best, based on your business needs.
Taking steps to secure your data can strengthen not only your business, but also your relationships with customers.
Answer: I don't think any of the commas in the above sentences are necessary. In the first sentence, there is no comma rule except "to avoid confusion." I don't think the sentence would be confusing without the comma. In the second sentence, based on your business needs appears to really be a necessary part of the information. I would not use a comma. In the third sentence I might use a comma, employing the rule that there is often a comma between contrasting information.
Broadband, or high-speed, Internet access can make your business more competitive.
Answer: I would use a comma here for sure. If high-speed is another term for broadband, the comma is necessary. Without the comma, the sentence would imply that it was one or the other.
Question: If an acronym stands for a plural term, do you need to add an "s" to make the acronym plural?
Location-Based Services (LBS) help small businesses attract new customers. Using LBSs can jumpstart your sales.
Answer: I would say NO. The plural is already there (services). Putting the s at the end doubles the plural.
Question: What are the rules for use of a colon to introduce a list? When are periods used at the ends of list items?
This guide will help you learn ways to use technology to build your business. It includes:
Tips for increasing productivity.
Strategies for attracting customers.
Advice for improving customer service.
Answer: In the above example, there should be no colon, since the items in the list complete the sentence It includes. The periods in this case are fine because each item completes the sentence. Use a colon to introduce a list when the introduction is a complete sentence, whether the list is horizontal or vertical. Here are some examples:
Please bring a jacket, a blanket, and a flashlight.
Please bring the following items: a jacket, a blanket, and a flashlight.
Please bring
 a jacket.
 a blanket.
 a flashlight
Please bring the following items:
jacket
blanket
flashlight
Please bring
a jacket,
a blanket, and
a flashlight
All of the above examples are correct.
Question:  Is is more important or more importantly and why?
Answer: More important means "what is more important."  More importantly means "in a more important way."
More important, we should vote for candidates who agree with our views on growth.
She treated her pets more importantly than she treated her children.
Question: We hear someone say, "That is so like her" or "That sounds like her." But why isn't it "That is so like she"? Or "sounds like she"?
Answer: Like is a preposition. Therefore, the noun or pronoun that comes after it is its object and is in objective case (me, him, her).  So, "that is so like her" is correct.  "It sounds like her" is also correct. If you are using a subordinating conjunction (as, as if, as though), rather than a preposition (like), it would be followed by a clause (subject and verb), even if the verb were understood. Here are some examples:
She sings like me.
She sings as I sing.
She acts like a princess.
She acts as a princess acts.
She acts as if she were a princess.
Do you have grammar, punctuation, or word usage questions? Send them to me for a future question and answer post…or find the answers in my books, available on Amazon and other online retailers…or available on this very website as  downloads.
                                                                                                                                                                       Coming Soon!