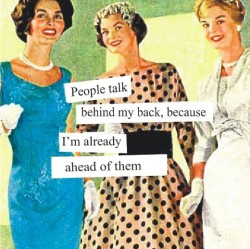 Darndest?? Now is that a word? The little red squiggle underneath it tells me it isn't. But I have heard of it, and maybe you are old enough to have heard of it too. (Hint: Used in a television show in the wayback. Oh, I guess wayback isn't a word either.)
Bu that's okay because unusual, weird, and maybe just plain wrong things that people say is the subject of this blog post!
How about, for example, all of the sudden? I have always said it that way, but then I just edited a book that used "all of a sudden." I looked it up to find that my particular resource preferred all of a sudden. I think they are both OK, but what is the difference, really? It's just one article or the other one. And why not just use suddenly??
Here is a good one for you. Did you ever say, Well, that's a whole nother story! Ever stop to think about whether nother is a word or not? Of course, it isn't.  Seems to me that it is really another whole story. In that case, I will call it a split pronoun (another: split into an and nother). You've heard of splitting infinitives, but I bet you've never heard of splitting a pronoun!
Ever hear someone say It's a mute point? Well, while it is true that points don't talk (or do they?), the correct word is moot (debatable, doubtful, or not worth talking about).
I get asked sometimes whether the correct expression is different than or different from. In case you, too, are wondering, different from is preferred.
At first I thought it was just my own kids who said on accident rather than by accident. Then, I discovered it was all kids. Then I discovered it was even younger adults.  Maybe it makes sense because it is on purpose. But it is still by accident….until it changes.
I actually never heard anyone say this one….but apparently the British say it: good on you instead of good for you.
There are differing opinions on this one, and I would guess it really depends on the context and the situation. Do you work at a company, with a company, or for a company? All are correct…it just depends.
Rim and brim are both the top edges of cups. So do you fill to the rim or to the brim? Grammar Girl Mignon Fogarty has checked this one out, and apparently brim refers to the inside of the  top edge of the cup — so I guess that is why we fill it to the brim.
If you dance around the pole, it is probably May Day. If your ship is sinking, it is probably Mayday!
Ever go into Starbucks and order a drink? (Well, I sure have…) And the barista asks you, Did you want whip on that? Yes, I did, and I still do! Why do people generally use the past tense for questions like that? Hmmm….it is probably because for some reason, it sounds more polite. Don't know why, but it does.
So we aren't supposed to end a sentence with a preposition. Well, actually we can, but that was the old "rule." Ever think about ending a sentence with certain contractions? No, I can't sounds perfectly fine, but what about I don't know where you're. Think about it…..
If you have any more of these People Say the Darndest Things, please comment or e-mail me! I'm listening…..
Don't forget to click on the Book Templates icon over on the right if you are interested in designing your own books easily, using Word, designing your own book cover, or making up a media kit. And if you need anything (like maybe a grammar book) from Amazon, click over on that icon — also on the right side of this page.  And yes, the grammar workbook is coming……..along just fine!