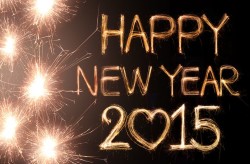 Since we deal with words over here at bigwords 101/The Grammar Diva, we thought you might like to read some words uttered by others about things we might think about during the holiday season: (Credit for the quotes goes to The Quote Garden website.)
On Alcohol:
I feel sorry for people who don't drink. When they wake up in the morning, that's as good as they're going to feel all day. ~Frank Sinatra
I drink only to make my friends seem interesting. ~Don Marquis
On Blessings:
May all your troubles last as long as your New Year's resolutions. ~Joey Adams
May you live as long as you want,
And never want as long as you live.
~Irish Blessing
On Childhood:
When you finally go back to your old hometown, you find it wasn't the old home you missed but your childhood. ~Sam Ewing
Childhood is that wonderful time of life when all you need to do to lose weight is take a bath. ~Author Unknown
On Consumerism:
Oh, for the good old days when people would stop Christmas shopping when they ran out of money. ~Author Unknown
Stuffocation: being overwhelmed by the stuff one has bought or accumulated. ~Author Unknown
On December:
Christmas begins about the first of December with an office party and ends when you finally realize what you spent, around April fifteenth of the next year. ~P.J. O'Rourke, Modern Manners: An Etiquette Book for Rude People, 1983
How did it get so late so soon?
It's night before it's afternoon.
December is here before it's June.
My goodness how the time has flewn.
How did it get so late so soon?
~Dr. Seuss
On Desserts:
Research tells us fourteen out of any ten individuals likes chocolate. ~Sandra Boynton
Always serve too much hot fudge sauce on hot fudge sundaes. It makes people overjoyed, and puts them in your debt. ~Judith Olney
On Dieting:
The cardiologist's diet: If it tastes good, spit it out. ~Author Unknown
I go up and down the scale so often that if they ever perform an autopsy on me they'll find me like a strip of bacon — a streak of lean and a streak of fat. ~Texas Guinan
On Family:
It is not flesh and blood but the heart which makes us fathers and sons. ~Johann Schiller
Families are like fudge — mostly sweet with a few nuts. ~Author Unknown
On Food:
One of the very nicest things about life is the way we must regularly stop whatever it is we are doing and devote our attention to eating. ~Luciano Pavarotti and William Wright, Pavarotti, My Own Story
The most remarkable thing about my mother is that for thirty years she served the family nothing but leftovers. The original meal has never been found. ~Calvin Trillin
On Generations:
They say genes skip generations. Maybe that's why grandparents find their grandchildren so likeable. ~Joan McIntosh
First we are children to our parents, then parents to our children, then parents to our parents, then children to our children. ~Milton Greenblatt
On Gifts:
It isn't the size of the gift that matters, but the size of the heart that gives it. ~Quoted in The Angels' Little Instruction Book by Eileen Elias Freeman, 1994
Christmas is the season when you buy this year's gifts with next year's money. ~Author Unknown
On Guests:
Santa Claus has the right idea: Visit people once a year. ~Victor Borge
If you are a host to your guest, be a host to his dog also. ~Russian Proverb
On Housework:
Housework is something you do that nobody notices until you don't do it. ~Author Unknown
There may be dust in my house but there isn't any on me. ~Author Unknown
On Parties:
At every party there are two kinds of people — those who want to go home and those who don't. The trouble is, they are usually married to each other. ~Ann Landers
I am thankful for the mess to clean after a party because it means I have been surrounded by friends. ~Nancie J. Carmody
On Peace:
You cannot shake hands with a clenched fist. ~Golda Meir
Peace cannot be achieved through violence, it can only be attained through understanding. ~Ralph Waldo Emerson
On Shopping:
People will buy anything that is one to a customer. ~Sinclair Lewis
Shopping is better than sex. If you're not satisfied after shopping you can make an exchange for something you really like. ~Adrienne Gusoff
On Social Anxiety:
Nobody realizes that some people expend tremendous energy merely to be normal. ~Albert Camus
I love mankind — it's people I can't stand. ~Charles M. Schulz, Go Fly a Kite, Charlie Brown #INFJ
On Christmas:
He who has not Christmas in his heart will never find it under a tree. ~Roy L. Smith
The best of all gifts around any Christmas tree: the presence of a happy family all wrapped up in each other. ~Burton Hillis
On Chanukah:
May the lights of Hanukkah usher in a better world for all humankind. ~Author Unknown
Most Texans think Hanukkah is some sort of duck call. ~Richard Lewis
On Kwanzaa:
The time is always right to do what is right. ~Martin Luther King, Jr.
Service to others is the rent you pay for your room here on earth. ~Mohammed Ali
On New Years:
Many people look forward to the new year for a new start on old habits. ~Author Unknown
Approach the New Year with resolve to find the opportunities hidden in each new day. ~Michael Josephson, whatwillmatter.com
We will open the book. Its pages are blank. We are going to put words on them ourselves. The book is called Opportunity and its first chapter is New Year's Day. ~Edith Lovejoy Pierce
bigwords101 and The Grammar Diva wish you a happy, healthy, and productive 2015!