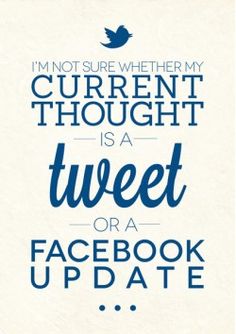 I decided to write a post about social media and me, since I have been thinking about it quite a bit this week. Why? Well LinkedIn says it is monitoring my posts and comments across my groups (about 50 of them) because something I posted was either too irrelevant or too promotional for some group or groups. (No, they don't tell you which one).
I use social media a lot. A lot! I use it mostly for my business, although obviously I use Facebook for my other life. I love social media. Social media has given an introvert like me a way to market myself while hiding at home behind my computer!
One of my best friends (Frances Caballo) is a social media expert. I spend a great deal of time on social media for both personal and business use. Does it help sell my books?  I actually don't know, but I assume so, since that is about the extent of my current marketing plan.
There are new social media sites popping up every day….but I stick with the popular ones: Facebook, LinkedIn, Twitter, Google+, and Pinterest, probably because those are the buttons my web designer (Gil Namur) put on my page. But I must tell you about some issues I have had with social media. . . .
Facebook
Facebook was my first try at social media. I originally went on to follow my daughter's travels and to see her photos. Above five or six years later, I have over 1000 friends on my personal page and over 500 likes (probably not enough work there) on my business page. I am on Facebook a lot, but I don't pay much attention to my business page, unfortunately, although I do always post these blog entries there. A while ago I was banned from making friend requests because Facebook thought I didn't actually know the people I was trying to "friend."  Do you really think that those people with 5,000 friends personally know all these people? In any case, I am now more careful about whom I ask to "friend."
I noticed something very interesting (and slightly scary) very recently. You know how Facebook sprinkles ads in your newsfeed and on the side of the page — and they are usually things you recently looked for? Well, I started getting ads for Fiat 500 automobiles. Coincidentally, I had just met a man who owned a Fiat 500. It took me a while to figure out the connection. I had looked at his website a couple of times. In his exceedingly long bio, he mentioned Fiat once. That is all it took. I experimented to see if it was the viewing of the website, and it apparently was. Facebook is watching us! Very carefully! The man is gone, but Fiat is forever!
LinkedIn
I love LinkedIn, and I think it is the best site for me and my particular business. I belong to lots of groups and, although I don't know if it has resulted in book sales,  I get lots of good comments on my blog posts. However, I already told you I am being watched there too for promoting instead of discussing. I am presenting information, but because it goes to my website, it is considered promoting. So, I spent most of the day yesterday straightening out my groups and figuring out which ones I could post to!
Google+
I can't figure out Google+. I have about three accounts — I don't know why. I don't know which is which. I can't delete one of them that is empty because it is apparently connected to my YouTube channel (no, I haven't gotten around to using that one yet). I hear Google+ has a big learning curve. I post my blog entries there, and that is about all I can deal with. A public relations expert told me that Google+ is the most important social media site to use. I don't think I have time for the learning curve.
Twitter
I have also been told that Twitter is the best social media site for me to use. I have been told to get as many followers as possible without buying them (yes, you can buy them).  I started to do this, and I gave up. To me, Twitter is just a huge bunch of stuff. There is so much on there, how can you manage it? There are zillions of apps to help you, but…..and I don't get hashtags and sharing, and the rest of it. Yes, I use Twitter. But I don't know why. And I really don't know how.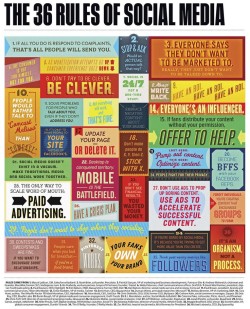 Pinterest
Nice pictures. Not quite sure about the business value, though. I have a board with my blog posts. I have some other boards where I collect hairstyles I like and mother-of-the-bride dresses I like. And I actually do use Pinterest for something else, which I won't mention….I am not sure if I should be…..
Instagram
Oh, here's the good one. I had never been on Instagram….ever! I knew a little bit about it….like it was mostly pictures and mostly young people (as opposed to Facebook ,which is mostly old people like me). So, one day, I am talking to my 7th grade class about something on Facebook, and a student thought I said Instagram. I told them I had never used Instagram and had never been on the site. Imagine my surprise when a student showed me on his phone that I had an account, complete with a photo, followers, comments, and people that I followed! I had my daughter get into my Instagram account, since she is a member. I saw that it was all my students from the year before who were my followers and commenters. And the photo was the same one that is on my homework site. Hmmmm……..there were no negative comments on there, but it is still illegal to impersonate someone and create an account pretending to be them. So, I gave my school administration all the kids' names. The culprit was never found, but I have my suspicions. I reported it to Instagram, but they needed a subpoena to track down the IP address it was created from. Whoever created the account took it down when they got wind that I knew about it.
Hey, whatever happened to MySpace, anyway?????????
By now, you have probably seen the new Weird Al video "Word Crimes," a grammar parody of  Robin Thicke's "Blurred Lines." It is fabulous and is putting grammar on the map. Even CNN is talking about it and showing it. If you have't seen it yet: