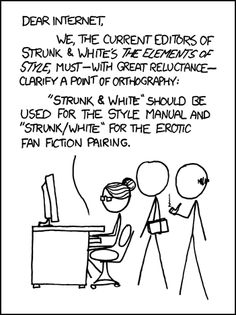 The slash (/) did not make an appearance in the grammar book I used when I taught 7th grade English. The slash doesn't make an appearance in any of the grammar books I have written. The slash does not make an appearance in the books I edit. However, some people apparently do use the slash, whether correctly or not, and whether appropriately or way too much. And the slash has  uses in many different fields, as well as many different names besides slash.
Sometimes the slash in writing means or. The slash should not be used where the word or could not be used in its place. For example
           The pass/fail option was tried at the school last year.
I would prefer to simply use the word or rather than the slash.  The above example is clear, but not all uses of the slash to mean or are quite as straightforward. And after all, or is only two letters!
Some writers use he/she, his/her, and him/her. I do not like that construction and would advise writers to use he or she instead. Better yet, rewrite the sentence to avoid needing the singular pronoun to indicate both genders. Although it is also acceptable to use they as a singular, I don't like that either.
2. Sometimes the slash is used to replace the word and when joining two nouns. By replacing and with a slash, you suggest that both nouns are equally important. For example
          
          The mother/executive has very little free time. (This sentence means someone who is both a mother  and an executive, and both nouns are equally important.)
Using and instead of the slash here could be misleading and cause the reader to think we are talking about two different people, a mother and an executive (well, except for the use of the singular verb!). However, you can write the sentence without the slash by writing something like, "A mother who is also an executive has very little time."
Obviously, I wouldn't use a slash to mean and.
3. Slashes are commonly used in the  phrase and/or, indicating that the two options are not mutually exclusive. For example
          When you come to the potluck, bring a bottle of wine and/or an appetizer.     
I wouldn't do this either. Why not just write it out? "When you come to the potluck, you can bring a bottle of wine or an appetizer. If you want, you can bring both!"
Notice there is no space between the slash and the letters on either side of it.
Here are some other uses of slashes:
1.Slashes are used in web addresses (URLs): http://www.bigwords101.com/blog
2. Slashes are used to indicate a line break if you are quoting a poem or song lyrics. When using slashes in this way, you do include spaces before and after the slashes. This use of the slash is acceptable and proper in any type of writing.
          Ring around the rosy / Pocketful of posies / Ashes ashes / We all fall down
3. Another use of the slash is to replace a hyphen or  dash to make a connection between words or phrases. For example
          The fantasy/fairy tale genre of books
4. Sometimes a slash is used in a two-letter expression such as w/0, meaning without. Another example is n/a meaning not applicable. Even the one-letter expression with is sometimes written as w/. This use of the slash would not be acceptable in formal writing, but could be used in a memo or in a chart or illustration.
5. This use of the slash may be antiquated, since proofs are not what they used to be before everything was computerized — however,  a proofreader marks changes in the margin and  separates the comments with a slash. 
6. Editors use slashes when marking a manuscript by putting a slash through an uppercase letter that should be lowercase.
7. In math, slashes are used to indicate division; they are also used in fractions, such as 3/4.
8. In bowling a slash is used to indicate a spare.
9. Slashes are used in dates, but not in formal writing. For example, 8-30-15 to indicate August 30th, 2015.
In addition to a multitude of uses, slashes have many other names:
The slash used by the proofreader is called a separatrix.
The slash used when quoting poetry is thinner and is called a virgule.
Fraction bar
Solidus
Stroke (when reading the mark aloud)
For more information about other uses and names for the slash, check out Wikipedia.
To sum up, the slash has very few uses in writing. Something can always be done to avoid using slashes. Some writers never use them. Some writers apparently use them liberally instead of dashes and who-knows-what else! But grammar books rarely talk about them because they really have little use in writing.
Grammar Diva News:
I will next be taking my show on the road to Sausalito to speak to the Rotarians next month.
The ebooks for The Best Little Grammar Book Ever! and Correct Me If I'm Wrong are still on "back-to-school sale" for just $3.99 each on Kindle. Get them before the price goes back up! All my books are also available as PDFs. And if you are interested in using the The Best Little Grammar Workbook Ever for your school or organization, please contact me!