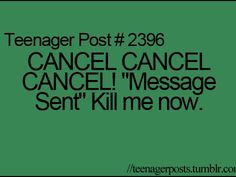 Whether you are sending an important e-mail, mailing off a book proposal (does anyone even send paper mail anymore?), or handing off your manuscript to a copyeditor, there are three things you should do first. If you are sending your work to a copyeditor, you will save some money by saving your editor some time. If you are sending something important to someone, you will just look better!
1. Hire an editor! Obviously, if you are sending your work to an editor, you already have. However,  no matter what you are sending where, you never want to send a mess. Always read something over first. So, the editor will be you or possibly a friend or coworker. It is often difficult to spot your own mistakes, so it is usually helpful to have someone else look over your writing. If you don't have another pair of eyes, reading your writing out loud can often help. I know it is a pain to proof your own work. I don't like doing it either, but it is embarrassing to send something with silly mistakes in it.
2. Run some type of spell check. No, it won't catch your its and it's, or of instead of on, but we still do make other spelling errors and typos. I have received some manuscripts to edit where the author has obviously not even run spell check. I always run it, but if there are relatively few errors already, it saves time for me and money for the author.
3. Make sure your writing is consistent. This is something everyone can do. If your writing isn't consistent, you will look careless. If the manuscript you give me to edit isn't consistent, it will take me a lot of time to make it so. What do I mean by consistent?
Either use the Oxford (series) comma or don't, but be consistent throughout one piece of writing.
If you are using certain jargon, make sure you use the same words or group of words to mean the same thing, and capitalize it the same way each time you use it.
You might be using some compound adjectives that fit the particular piece of writing. For example, maybe you are using the term compound-complex sentence. Don't suddenly switch to compound/complex sentence. Your work will look ragged. If an editor has your work, it will take her or him time to straighten it out (and you will keep getting e-mails asking you questions).
If you want to use bold to emphasize certain things, don't suddenly switch to quotation marks or italics.
I guess there is one more thing if you are sending an email: Make sure it is not only ready to send, but that you actually want to send it. Make sure you won't regret it once you press "send."
—————————————————————————————————————————————
The Grammar Diva apologizes for the short post this week, but she is very busy trying to finish The Best Grammar Workbook Ever! The book is done and off to the designer for final changes. She is excited about the launch event at the Petaluma Copperfield's on Friday, May 15 at 7 p.m., and she hopes to see all her local friends there! Yes, there will be cake, and it will be chocolate!
Happy Belated National Grammar Day (March 4)