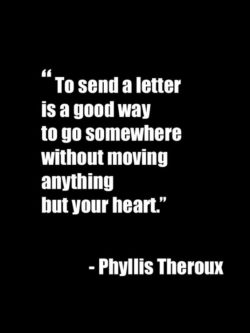 Some of you — including me — remember writing "real" letters, both friendly and business. Some of us girls might have had some pretty blue or pink paper and written to our friends or relatives who were far away. A letter might start with Dear Susie,  or maybe Hi Frannie! We would fold the paper neatly, put the letter in a matching envelope, stick (actually, we would have to lick it!) a stamp on it, and put it in a mailbox (one of those blue things that was on the sidewalk on every street corner). Ah, the memories . . . 
Or maybe we had to write a business letter — maybe a cover letter for a job we wanted, or a letter to apply to college. That would be typed on a typewriter and, later, a computer. We would use letter-size white (or maybe cream-colored) paper for that. We would put on the appropriate headings, type carefully, fold the paper in three parts, put it in a business-size envelope, carefully print or type (or type up a label), remember to put the stamp on, and once again, drop it in the mailbox.
Well, those days are gone. Most of the time we send our letters by e-mail, whether they are formal business letters, business memos, friendly letters, or friendly memos. Is format and procedure still important in our business correspondence?
Yes and no. Things have definitely become less formal.
Let's start with the formal letter. We still do write those, but usually we e-mail them. This post deals with salutations (greetings) and closings of letters and memos. (There are various ways to do other heading material on business letters.)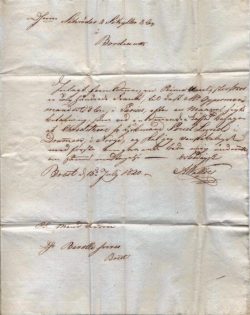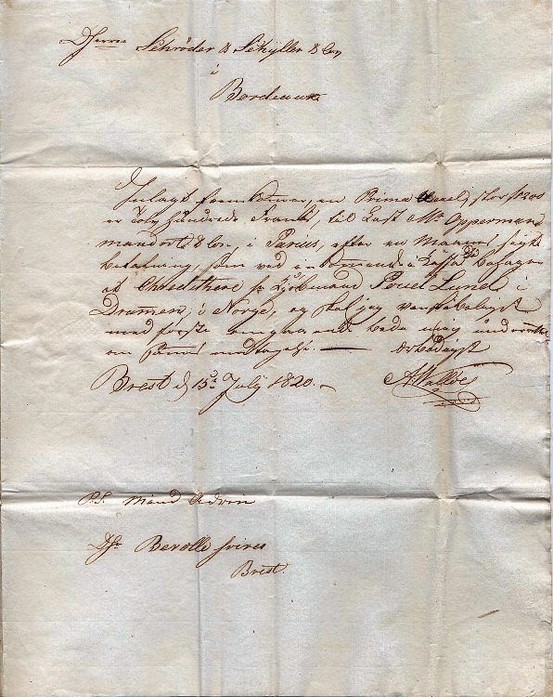 Salutations:
If we are applying to college, sending a cover letter (some companies don't even want those any longer), or complaining to  a company about something we bought — or whatever — we want to send a formal business letter. The salutation to that type of letter is generally Dear/ name/ colon:
Dear Mr. Alvarado:
Dear Dr. Seuss:
Sometimes the Dear is omitted. PLEASE do not address your letters to Sir (Dear Sir:). Find out the name of whomever you are sending the letter to. It is easy to find out names now that we have the Internet. And, of course, do not address your letters to To whom it may concern: (I have used lowercase letters because technically only the first word of a salutation is uppercase; however, most of the time the words are names and titles, so they are capitalized!)
Use a colon for a business letter, rather than a comma.
For a friendly e-mail, anything goes. Usually, we use a comma after the name. Some people like to use dashes. Same goes for a friendly memo. There is often a fine line between a business and a friendly memo. Some memos don't really have a salutation, Let's talk about those first. They look like this:
     To: Marketing Department
     From: Ralph Scott
     RE: Meeting this Friday
     And you would just start writing the information . . . 
For a business note/memo, you might want a salutation. If you have not met the person, or this is the first time you are contacting them, you might want to be more formal. If you are well-acquainted with the person, you might want to be informal. Whatever you choose to do, just use your best judgement: make sure you are not offending the receiver of your memo. If you think they want to be addressed formally, then do that. If you are on first-name basis, then be informal. You can still  use colon if you like, even with a more informal memo greeting. Here are some examples of memo salutations:
Dear President Fowler:
Dear Mr. Gates:
Kathy:
Hi Kathy:
Joe,
Joe:
It is your call how formal or informal is right for a particular memo. 
Closings
Here is a rule you may not know about closings of letter and memos: Only the first word of the closing is capitalized if you use a multi-word closing:
Yours truly,
Sincerely yours, 
With regards,
Closings are followed by  a comma, and underneath, your name.
What about the closing "Thank you" or "Thanks"?
Personally, I don't like thank you or thanks as a closing followed by a comma:
     Thank you,
     Joe
I would prefer "Thank you" as the last sentence, followed by a closing:
     Thank you. ( or Thank you very much. OR Thank you for your consideration of this matter.)
     Sincerely,
     Frank Possum
Sincerely yours, 
The Grammar Diva
---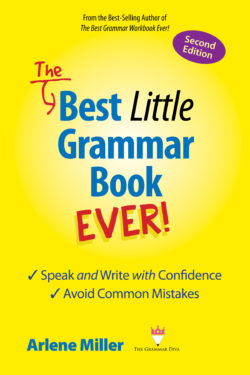 My new book, an updated edition of my first grammar book, will be released and available this coming week. It will be available on Amazon, Kindle, and other popular e-readers (iBook, Kobo, Nook), as well as available from Ingram. How is it different from the first edition?
It has been reformatted.
The quizzes have been taken out (because an accompanying workbook will be released in a few months), but there is a final test that covers the entire book.
There are additions for new/changed grammar rules.
There is an additional chapter on confusing words.
There is an expanded section on comma usage.