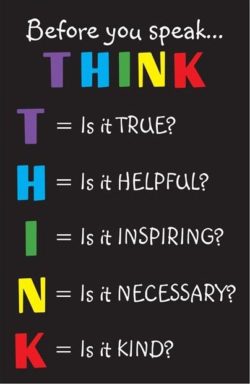 After spending the last two weeks watching political conventions, I thought maybe I should say a few words about them. Well, I don't remember what I saw at the GOP convention, and I didn't watch some of the major speeches. However, I saw most of the Democratic convention. I probably should have been taking notes on the grammatical issues, but I didn't. But here is what I did notice, and what I do think:
"Uniter" of the convention: Sarah Silverman
Most common grammatical error: Confusion between I and Me (I love you anyway, Cory Booker)
Best line of the convention: Don't Boo! Vote!
Best word of the convention: Malarkey
Speech of the convention: Khizr Khan, father of soldier who died serving the Army after 9/11 attacks

Generally speaking, I thought the grammar was pretty darn good.
A couple of weeks ago I asked you what you thought about certain debatable issues in grammar. I put some of my opinions in that post, but to reiterate — Here is what I think:
The Singular They – I don't like it, and I won't use it in writing. I don't love he or she or his or her either, so I attempt to rewrite to avoid the issue entirely.
It Is Concerning – I don't like it, although I think it may be okay to use. I will continue to say, "It is of concern."
It Is Worrying – I say this is wrong. It is worrying implies that maybe my dog or some other it is worrying and has a furrowed brow. I will use It is worrisome or It worries me. 
Funner? When Rachel Maddow said it I am sure she was jesting. She is a Stanford graduate (not that that matters) . . . in any case, it is not a word.
Period at the End of a Text – Frankly, I don't give a damn — if your text is a sentence long. If you have a long text or tweet of more than a sentence, you are going to have to separate them, and please don't use a comma! We don't want a run-on text!
Distinction Between Who and Whom – There is one, there always has been, many people don't use it correctly, and I will continue to try to use it correctly until 2025 when it is predicted to  "go away." The simple difference is that who is a subjective case pronoun and whom is an objective case pronoun. So who is used as a subject  and whom is used as an object. The tricky part is figuring out which it is.
Alright and All Right – I will use all right because alright is slangy.
Irregardless – No thanks. Regardless is good enough for me. 
Starting a Sentence with a Conjunction – Personally, I wouldn't do it in a formal letter, something academic or job related. However, in more informal writing, promotional writing, or creative writing, I would definitely begin a sentence with and or but.
Ending a Sentence with a Preposition – Sometimes I will do it. I won't say "Where are you at?" I might not even say "Who are you going with?" Well, in speaking, I would and I do! But in writing, I might actually say, "With whom are you going?" 
The Oxford Comma – I like it. I use it. If I am editing a book and the author doesn't like it. I will not add the Oxford comma. That one is up to you.
Just a reminder that I will be giving a grammar workshop Saturday, August 6, at 1 p.m. at Copperfield's Books in Petaluma to launch the second edition of The Best Little Grammar Book Ever!  If you have any grammar questions, they will be answered. We will have fun with grammar, and we will have sweet treats too.
http://www.copperfieldsbooks.com/event/grammar-workshop-arlene-miller