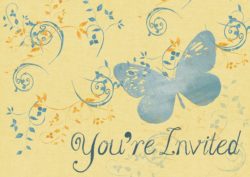 You have been sending in your grammar/punctuation/word usage pet peeves, which is always good fodder for posts! Please keep them coming. Along with the pet peeves, I have received several requests for posts on some of the issues. Today, I have chosen some words that mess people up. But these are the easy ones, so I hope I don't bore you (or is it boar you?) with your/you're, to/too/two, and there/their/they're. 
Your/You're: I see your instead of you're all the time, and I cannot believe that it isn't just a typo or laziness. It is a lot easier to type your rather than you're. However, whichever way you look at it, it's you're welcome, not your welcome. but it is Yours truly.
Your – Possessive (yours also). No apostrophe in any of the possessive pronouns, right? (ours, yours, his, theirs): Here is your jacket.
You're – Contraction meaning you are. All contractions have an apostrophe in place of missing letters: You're going to love this post!
To/Too/Two : I think most people have two straight. However, I sometimes see to instead of too.
To – This one is a preposition: I am going to the store. 
Too – This one is an adverb and has two meanings: (1) also and (2) to a large extent: I, too, ate too much. By the way, when too (meaning also) falls at the end of the sentence, you do not need a comma before it: I would like to go too.
Two – The number after one: I have two sisters.
There/Their/They're: I do see there and their mixed up sometimes. And maybe they're and their, since those both refer to people. 
There – An adverb referring to a place: There is nothing there.
Their – Another possessive pronoun like your (so theirs has no apostrophe): That is their house.
They're – And this one is the contraction meaning they are. All contractions have an apostrophe in place of missing letters: Do you know whether or not they're coming with us?
Please share this post so everyone knows the differences among these words! Next week: More pet peeves?Maybe . . .