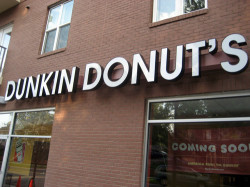 September 24 is National Punctuation Day. National Punctuation Day was founded in 2004 by Jeff Rubin, "The Newsletter Guy."
We all like to look at funny spelling, grammar, and punctuation mistakes — as long as they belong to someone else! Here are some links I thought you would find interesting, informative, and/or funny!
Here are some great punctuation mistakes!
Here are some common punctuation mistakes that bloggers (and everyone else) make!
Here are the three most hideous grammar mistakes in advertising!
Here are the most common punctuation mistakes (according to someone else, I guess)!
Here are some pretty funny misuses and omissions of punctuation!
And as if we weren't all confused enough, here are some punctuation marks you may not have known existed!
Happy National Punctuation Day! Don't forget to use your semicolons! (I use way too many exclamation points.)
Remember I am looking for ideas for blog posts: What would you like to read about?